Our Technology
Makes Your Experience Better
Technology has come a long way in the field of orthodontics, and Dr. Reed and her team have kept up! No more are the days of dreading going to see your specialist…through the latest technology, there are no more goopy impressions and Dr. Reed makes your visits painless and much faster.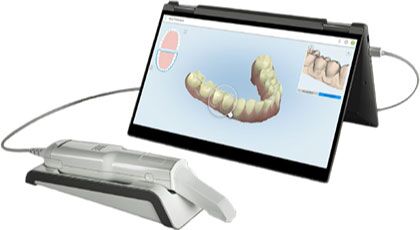 Not too long ago, all orthodontic treatment started with those goopy impressions of the teeth. Most patients found that part of the process kind of messy and not very fun. Now, with our iTero® Scanner, Dr. Reed can capture an accurate, digital scan of your teeth without ever taking a mold. This digital scan only takes a few minutes and then she uses that to plan your treatment.
When your treatment is complete, Dr. Reed takes another scan to create a permanent record of your results and to use in fabricating your retainers. You won't find it everywhere, but it's one more way that Laurel Mountain Orthodontics demonstrates its patient-focused approach!